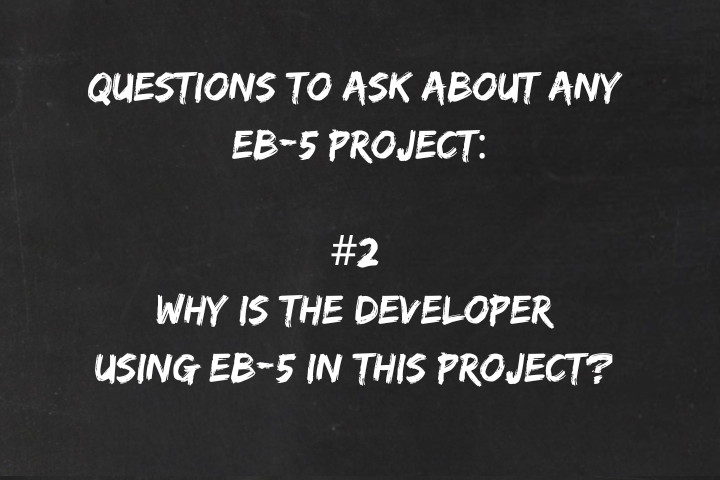 07 May

WHY IS THE DEVELOPER USING EB-5 IN THIS PROJECT?

Question #2: Why is the developer using EB-5 in this project?

This is always an important question to ask when investigating potential EB-5 investments.  One should understand whether the developer has used EB-5 in the past or is this a new capital source for the developer.

Has the developer used banks before and is there a reason a bank isn't lending to this particular project? This may signify that the bank isn't comfortable with the project

If they have not used EB-5 before, has something gone wrong in their previous capital sources that sparked their interest in EB-5?

A regional center should have a good answer for this. If the developer is using their traditional bank sources and has significant equity in the project, but is using EB-5 to drive down their overall capital costs, that may be a satisfactory answer. EB-5 cannot turn a poor project into a good one, but it can transform a good project into one that is more profitable.

However, if you learn that the capitalization for the project is wildly different than it has been for other projects in this developer's portfolio, and there is no bank involved, you may need to consider why the developer is seeking EB-5 for this particular project.