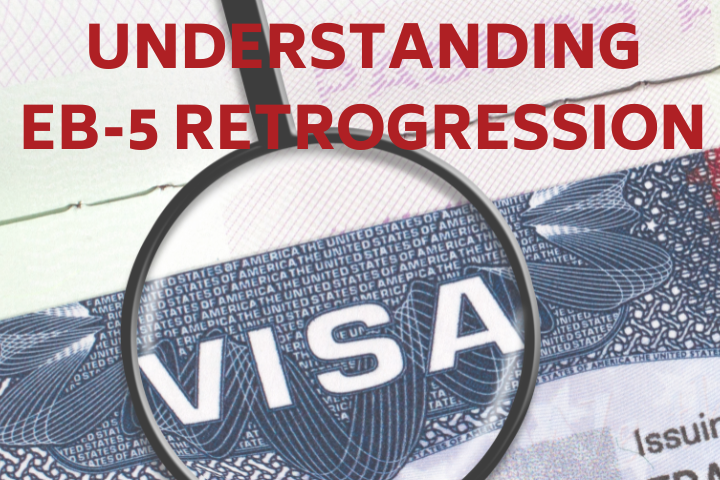 28 Jun

EB-5 RETROGRESSION

What does "Retrogression" mean?

There are a specific number of EB-5 visas allocated to each country per year.  Once the EB-5 visas for a country are used up, the remaining investors must wait for the following year to convert their I-526 approvals into green cards.  However, if there are additional remaining visas at the end of the year those visas are also used for people from countries that have exceeded their visa quota.

Retrogression is specific to each country and it is usually based on the investor's country of birth. It is important to speak with an attorney about retrogression if you are considering an EB-5 investment to understand whether retrogression applies to you, and if so, how significant it may be.