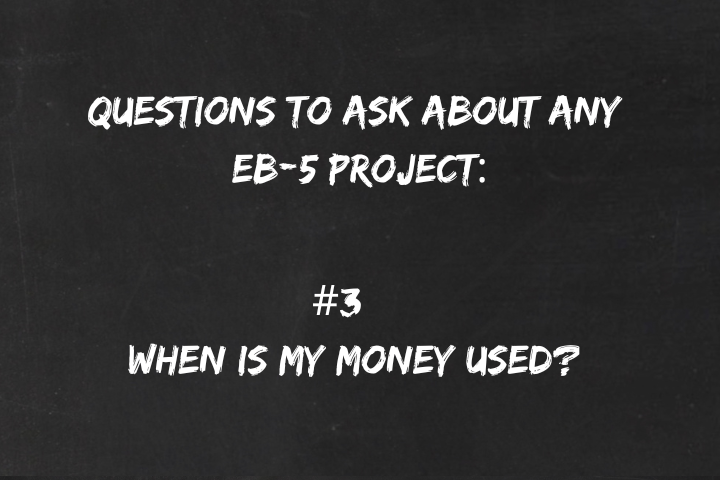 28 Jun

WHEN IS MY MONEY USED?

Question #3 – When is my money used?

It is important to understand when the regional center uses your money and deploys it into the project.

While not true in every case, it can be reliably stated that the further along the developer is with the construction of the project – the more hurdles that have been passed, the more likely it is that the project will come to fruition.  Thus, a project that is farther along is usually a safer investment than a project that has yet to begin.

Hurdles may include:
Architectural plans finalized and submitted
Granting of Permits
Selection of contractor
Construction loan signing
Leases signed
Once the construction loan is signed, the bank's willingness to work with the developer is finalized along with the bank's confidence in the project.  This is a milestone that may make a potential investor more comfortable in the potential success of the particular project.