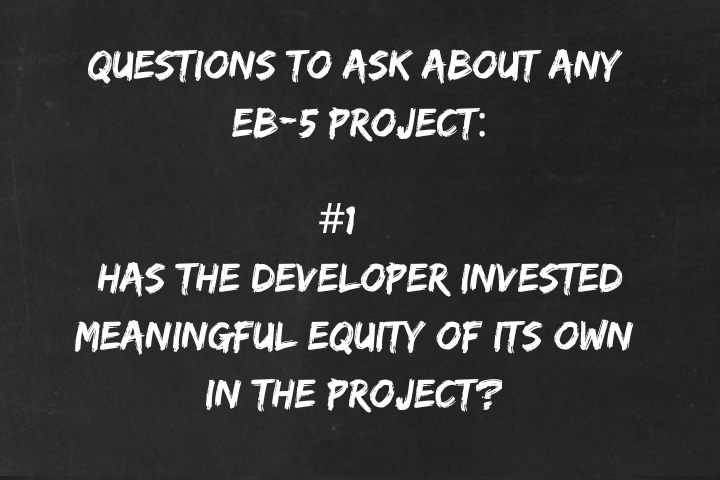 07 May

DEVELOPER EQUITY IN AN EB-5 PROJECT

Question #1 – Has the Developer invested meaningful equity of its own in the project?

When comparing EB-5 projects, potential investors should look at the amount of equity that the developer has invested in the project.  In most cases, the developer's equity is returned when the project is complete and stabilized. In other words, when most of the risk is gone.  Consequently, when the developer has significant amount of capital in a project, they are more invested in successfully completing that project. 

When comparing two projects that are similar in all other ways, but one developer has 40% equity and the other developer has 10% equity, the project where the developer has the larger percentage of equity in the project would seem to be stronger in that respect.